ProductClassCode_

FCMP
i |
Full Cream Milk Powder(Whole Milk)

Product Description... read more
ii |
Infant Milk Powder (Baby Milk Powder)

Product Description... read more
iii |
Allergens / Product Sensitivity
Are you allergy to certain food ingredients? Find out the detail here... read more
iv |
Bulk Full Cream Milk Powder(Whole Milk)

Product Description... read more
v |
Nutrition Information

Product Description... read more
vi |
How To Rate Full Cream Milk Creaminess?



* Stir the milk hardly so that bubbles may form and last for a minute. The longer bubbles last, the more creaminess your milk will be.

* cook your milk till a think layer of solid fat formed, the more thicken the layer, the more creaminess the milk will be.



We have the most creamy full cream milk!
vii |
Product Photos


Consumer's Tips

* Not recommended for baby below 6-month old.

* Contains high lactose and not for diabetic or lactose intolerant patients.

* Do not consume if tin appear dented or rusty or inner seal broken.

* Once open, close tightly and keep in the cool dry place. Finish the whole tin within 20-day .

* Use responsibly. Recycle tin after used.
We

Are

Like
No
Others!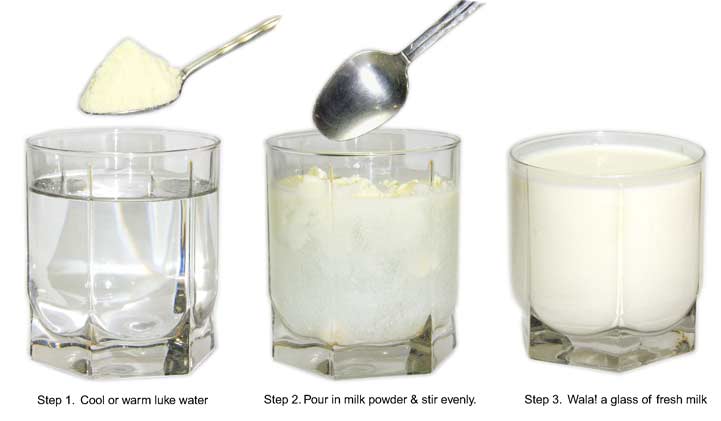 Milk is so commonly available in todays. But Not All Milk Is Created Equal. We need the secured of natural nutrients to sustain our daily health. We just have the right clean natural stuff of Good Milk ranging from regular full cream milk powder to the high profile formulated baby milk. "Go out and spread the good milk!", was said by our company founder Madam Susan. Hence we are committing the world in supplying for the finest quality glass of milk.

Many big brands acquire multiple sources to cater the insatiable demands, yet we only take-in the finest full cream milk powder of our choice from New Zealand dairy farms, And not just any New Zealand dairy cattle farms but only with good nature pastures that has heritated the essence of the south hemisphere mother nature. We understand too producing good source of milk does require exceptional ambients. Unlike European and South America ranches, New Zealand dairy cows are fed and roaming freely in the relaxing nature which contributes superd quality of fresh milk flows. In combining with the cutting edge milking technology of New Zealand ood safe manufacturing facility, the freshness of the full cream milk powder is preserved and swiftly transported into our processing and packaging facilities. It is no surprise when any tin you may pick up right from the shelve show the equal quality inside out. When we mean Sold-Out, it means Sold-Out.

The trade secret is simple. When mother nature does not provide premium milk in-take, we just stop and annouce the world, milk of the season is out of supply honestly. Once the good and steady milk returns, the laser-tech spray-drying process allows a fair thin layer of lecithin(soy) agglomerated on every fine milk particle which contributes our full cream milk powder in highly soluable in luke water(while other may avoid telling you the truth, we point out that you might as well try ours in cold water too and be impressed!) and unleashes the pleasant flavor and densed smooth creamy taste. Wala! Our delivering of shelve ready instanised dried full cream milk powder has thus ever been made. All milk powder producing processes have also been quarterly supervised by federal regulatory guidelines and gone through proper certification processes such as ISO, SGS, HACCP(factory). Each shipment contains batched-coding for traceability in the rare event of product defect scale up to minute.

For global FMCG market, we have developed into many versions: 1) French & English; 2)Arabic & English;


Products Flagship


STEP 1 : Infant Milk Powder: suitable for baby from birth to 6+ months

specially formulated for baby with the most balanced diet of nutrients that is required for the most important year of growth. The mild formulation is made to mimic mother breast milk. Enriched with AA & DHA & Nucleotides for inteligence and vision development and digestive system. The infant formulation is the basis start up milkpowder for baby in easy adaptive for food supplement in their first year of age. ...read more.


STEP 2: Full Creamer Milk Powder: for baby 6 months & above

The instant full cream milk powder is recommended for baby above 6 months of age and above. It is the natural fresh cow milk that comes in the form of dried milk powder. Its contains rich in fat, minerals(calcium, iron...etc), proteins and vitamins. This is the one which the most doctors or pediatrics suggest to apply for a milk balance diet for children as well as adult. It contain neither any flavors (sugar/artificial colorings/preservatives). It is the plain form of milk which contains the purest form of nutritious element for maximum body growth.

It is also very common for adults to drink it directly with warm luke water or simply add a few teaspoons into daily beverages for maintaining body health!


Product At A Glance

| | | | |
| --- | --- | --- | --- |
| | Packing Size Per Ctn | Max. Ctns Per 20FCL / 40FCL | Featuring On |
| | 25 gram x 120 pouches | 1800 / 3700 | Fine powder form and dissolve instantly when in water. |
| | 400 gram x 24 tins | 815 / 1650 | Fresh production not more than 6 month old. |
| | 400 gram x 24 pouches | 900 / 1800 | Officially certified by New Zealand Food Safety Authority & Malaysia Health Authority. |
| | 900 gram x 12 pouches | 1200 / 2450 | Official certified by SGS Laboratory (Headquarter in Switzerland) over Sanitary(Health) & FDA proved. |
| | 900 gram x 12 tins | 820 / 1600 | Contant high in calcium, protein & multi-vitamins & minerals; |
| | 1800 gram x 6 tins | 750 / 1450 | 100% Natural. No addictives or any kind of preservatives. |
| | 2500 gram x 6 tins. | 530 / 1200 | It is HALAL for muslim community. |